This guide will show you how to set up a wired network in your home to prepare your computer for internet access.
---
What is needed to set up a Wired Network
Wired Network Adapter (also known as a NIC, RJ45 jack or port, Figure 1) - This will generally be located at the rear of the computer on the motherboard or in some instances there may be two ports.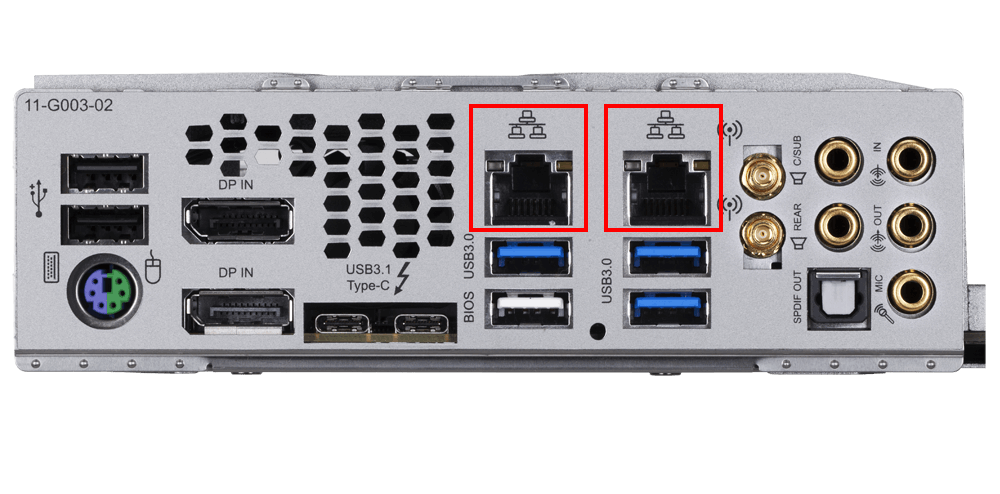 Figure 1: RJ45 Port


Broadband Router - The router is used to connect all of your computers to a network, and to the Internet (when you only have one computer this device is not needed, as you can connect directly to the Modem your ISP provides).
Broadband Internet Service Provider (ISP) - Telephone (DSL) and Cable TV companies usually offer Internet service.
---
Setting up a Wired Network
Notes:
When using the do-it-yourself kit, follow the instructions provided for setting up the broadband modem or contact your ISP. Most likely you will need to contact your ISP anyway to set up a username and password (when using DSL) or register your broadband modem (when using cable).
When you are not using a broadband router, the process is finished. Your Broadband Internet Service Provider (ISP) will either come to your residence or business and set up the broadband modem or send you a do-it-yourself kit.
Refer to the following instructions for setting up your wired network with a broadband router.
Once the broadband modem is set up and working remove the network or USB cable that is connecting the computer to the modem.
Turn off the broadband modem for at least three or more minutes (this is necessary to make the broadband modem find the broadband router later).
After the three or more minutes is up, attach the broadband router with the supplied network cable and turn the broadband modem back on.
Refer to the documentation that comes with your broadband router for installation instructions.
Note: For more information on setting up your broadband router refer to the manufacturer's website by choosing from the appropriate manufacturer from the list below.
---
Connect Your Computer To Your Wired Network
Plug a network cable into the RJ45 jack of the computer (Figure 1), and the other end into the LAN port on your Modem or broadband router.
Article Version DK.01